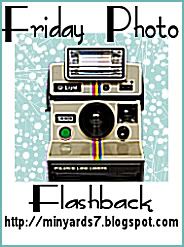 So Alicia started this a while back but my scanner never worked.But I recently got a new printer and I am so excited to join in. I know you have some great pictures from the pre-digital days that you wanna share.So head on over to More Than Words and link up!
This was Zoe's first Halloween!

Look how little they all are!